OFICIAL Merchandise
Bella Levy Foundation
Support the Cause,
The Foundation
January is the OFFICIAL Human Trafficking awareness month

Merchandise fundraising 

allows your supporters to make a charitable donation to your nonprofit

 and in return, they'll receive a new custom t-shirt, sweatshirt, or any other type of apparel.
thank you for the support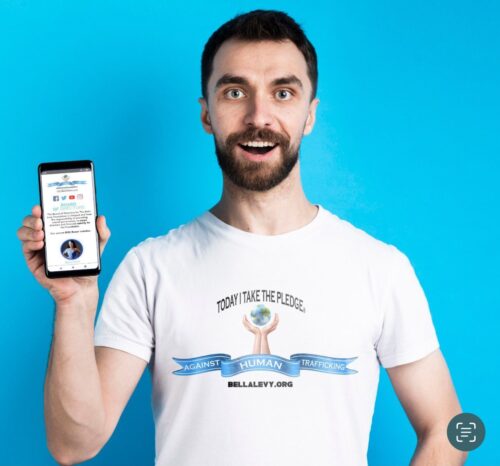 UNI-sex
Short Sleeve | White
UNI-sex
Long Sleeve | White
coming soon
Short Sleeve| Color
coming soon
Short Sleeve | Color
The Mission
We are a 501(c)(3) non-profit (Tax Deductible) charitable organization and 100% volunteer.  We focus our time on Awareness, Education and Prevention of Human Trafficking.
Who IS Bella Levy
Bella Levy is a product of the "American Dream". Her Russian roots has given way to develop a desire for change and help humanity. She is a Radiology "SuperSHEro" in scrubs in our community fighting the Covid war.
The Board
A board of directors, also known as a nonprofit board, is the governing body of a nonprofit. The members of a nonprofit board focus on the high-level strategy, oversight, and accountability of the organization.